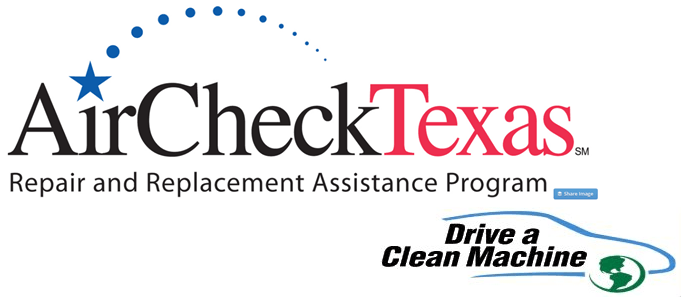 Huffines Hyundai McKinney: Proud to Partner with AirCheckTexas for the Drive a Clean Machine Program
Has your vehicle recently failed to comply with state emission standards, regulations or requirements? If you need some maintenance work for these problem areas and a team of professional service technicians to help get your vehicle back in compliance, then we are proud to introduce the AirCheckTexas Drive a Clean Machine Program here at Huffines Hyundai McKinney.
Inspection and Replacement Eligible Vouchers
If your vehicle failed its state emissions test within the past 30 days, you may be eligible for a voucher up to $600 towards repair assistance with our team. The same goes for a trade-in vehicle that in need of replacements that meets a specific group of requirements, as you could potentially earn a voucher for up to $3,500 toward a qualifying replacement vehicle from our model lineup here at the dealership. Whether you plan on getting your vehicle back to a legal driving status or just wish to move on from a vehicle with many issues, our team is here to help and make the process more convenient for you as a whole.
Reach out to our Service Team for More Information and to Schedule an Appointment
We would love to help get your vehicle back in accordance with Texas law when it comes to emissions and additional requirements. Be sure to schedule a maintenance appointment with our team soon, and to reach out with any questions that you have on specific regulations and the potential savings opportunities available at our dealership.
Dealership Hours
Monday

8:30am - 9:00pm

Tuesday

8:30am - 9:00pm

Wednesday

8:30am - 9:00pm

Thursday

8:30am - 9:00pm

Friday

8:30am - 9:00pm

Saturday

8:30am - 8:00pm

Sunday

Closed