Professional Hyundai Battery Service in Mckinney, TX
Your Hyundai's Battery is Essential in Getting You Where You Need To Go.
The service department at Huffines Hyundai McKinney strives to ensure every part of your Hyundai vehicle is in tiptop condition so that you'll have a pleasant and safe driving experience. In addition to common auto maintenance services such as oil changes and tire rotations, we also have a battery service department that offers an array of services to help you keep your car battery in excellent condition.
What Does Your Car Battery Do?
The battery is the power hub of your Hyundai vehicle. It stores electrical energy and then sends it out to every electrical component in your car, from the ignition system to the headlights. Besides powering the electrical components, the battery also serves the important purpose of maintaining a steady electric current in your vehicle, making sure there's sufficient power for starting the engine and keeping it running.
Here are steps you can take to maximize your battery's health:
1. Don't overtax your battery
Avoid using power while the engine is off to ensure your battery maintains a full charge. Many after-market plug-in devices may continually tax your battery even when your car is not running.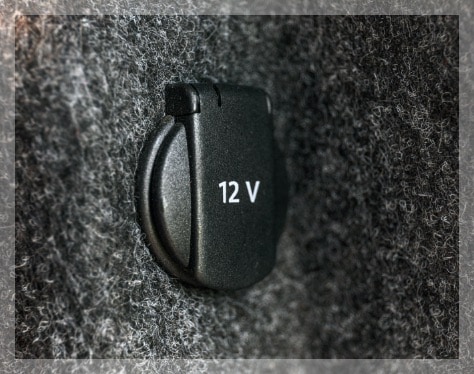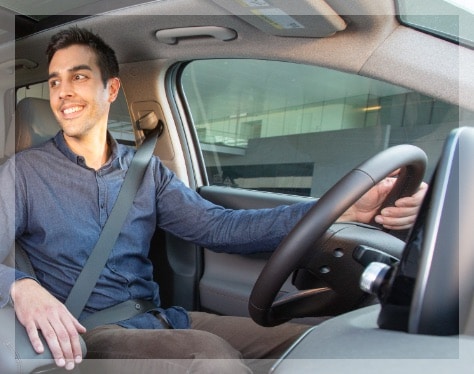 2. Drive Smarter
The vehicle charging system is maximized when the vehicle is decelerating and coasting. Leave room between you and the car you are following in city driving. Avoid abrupt stopping and accelerating. You may even save some gas too.  
3. Regular Maintenance
Although it's a relatively inexpensive component, your
car battery
is essential to the operation of your vehicle. Simply put, your car won't be able to run without it. Despite its important functions, the battery isn't one of the top items in the maintenance checklists of many car owners. The following are a number of reasons why you should have your car battery checked and serviced regularly.
Prevents Starting Problems
A faulty or dead battery can cause your vehicle to have starting problems. If your car fails to start at your home, you can either jump-start it or call in a mechanic to install a new battery, which isn't a big hassle. However, if your battery malfunctions or runs out in the middle of nowhere, you may find yourself in a worrisome or even dangerous situation, especially if it happens at night. Your car battery can also die while you're driving your car, causing the engine to stop running instantly. This can increase your chances of
getting into an accident
.
Having your car battery inspected on a regular basis ensures that it won't run out unexpectedly, helping you avoid unpleasant surprises. It's especially important to service your battery before the start of winter because it tends to become more sluggish in cold temperatures. This is the reason why many car owners experience starting problems in winter.
Protects Other Components of Your Vehicle
If your car battery is weak or damaged, your vehicle's system will try to find another way to power the electrical components. Consequently, it puts extra pressure on the starter and alternator. These parts may eventually malfunction because they're drawing too much voltage to make up for the lack of electrical energy in the battery. This can cause damage to the engine or make it less efficient.
Additionally, a poorly maintained battery is more likely to leak. The fluid that leaks out is an acid that can cause corrosion to form around the terminal caps and on other nearby metal surfaces. Going for battery service regularly is the most effective way to prevent a
battery leak
.
Helps You Save Money
Failing to properly service your car battery can significantly increase your repair costs. A battery that lacks maintenance tends to run out faster and needs to be replaced sooner. Also, it can cause damage to the components that receive power from it, such as the starter, alternator, engine, power windows, and dashboard lights. Some of these parts can expensive to repair or replace. In addition, a bad battery can reduce the efficiency of your engine and bump up your fuel costs. Routine battery maintenance can help you save a lot of money and trouble over the long run.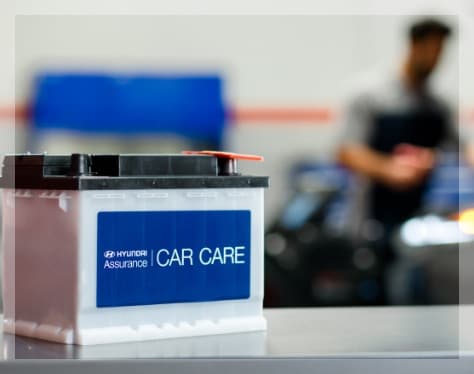 When Should You Have Your Battery Serviced?
Generally, it's recommended that you get your car battery checked at least two times a year. If you live in a place with extremely cold winters and hot summers, you should test your battery in late fall and late spring. This is because your battery tends to wear down faster in extreme temperatures.
In most cases, a high-quality car battery can last four to five years. However, you may have to replace your battery sooner if you use a cheap battery or drive your car a lot. You should also look out for certain signs indicating that your battery may be running out, such as:
•
Slow-starting engine
: When its internal components are worn down, your car battery will take a longer time to produce a charge for the starter. If you have to wait a few seconds for your engine to start, it usually means that your battery is about to run out.
•
Electrical issues
: When your battery is low, it will struggle to run the electrical components at full power. Dim lights, weak air conditioning, and slow-moving power windows are signs suggesting it's time to get a new battery.
•
Check engine light
: The check engine light doesn't necessarily mean that something is wrong with your engine. It may also come on as a result of a dying battery.
•
Corroded connectors
: If you see a white ash-like substance forming on the metal parts of your car battery, it means you have a corrosion problem. Corroded terminals may lead to voltage problems and difficulty starting the engine.
Why Should You Have Your Car Battery Serviced at Huffines Hyundai McKinney?
The battery
service department
at Huffines Hyundai McKinney is capable of providing the highest-quality car battery services, thanks to our state-of-the-art equipment and team of highly trained technicians. Our certified technicians have in-depth knowledge of the batteries and electrical systems in all types of
Hyundai vehicles
, so they can fix any battery problem your car may be experiencing, from an internal short to a leak.
When you bring your vehicle in for battery servicing, we'll also perform a thorough inspection of your battery to make sure all of its components are in good condition. If you need to replace your battery, we'll provide a top-quality Hyundai OEM battery that delivers optimal performance and longevity.
If you won't settle for anything less than the best battery service for Hyundai vehicles, take your car to Huffines Hyundai McKinney. Contact us today to
schedule an appointment
. 
The next time you're at your local Hyundai dealer, ask for a complementary multipurpose inspections, which includes a battery test. 
You'll get peace of mind with an accurate report of your battery health and will keep your Hyundai performing at its best. 
Need Battery Service? Contact Us Today!
Delaying battery service can leave you stranded. Let us provide the best possible service for your Hyundai. 
Schedule Service