Oil Change Service in McKinney, TX
Why Regular oil changes Are So Important
Getting regular oil changes is easy and can extend the life of your car. Engine oil is one of the most important fluids in your car. It helps keep your engine running smoothly and lubricates engine components. As you drive, oil breaks down and is exposed to contaminants reducing its lubricating properties. Many people may be unaware when they should get their oil changed. 
If your driving conditions match any shown below, then your frequency of oil changes should be increased: 
When Should I Get My Oil Changed?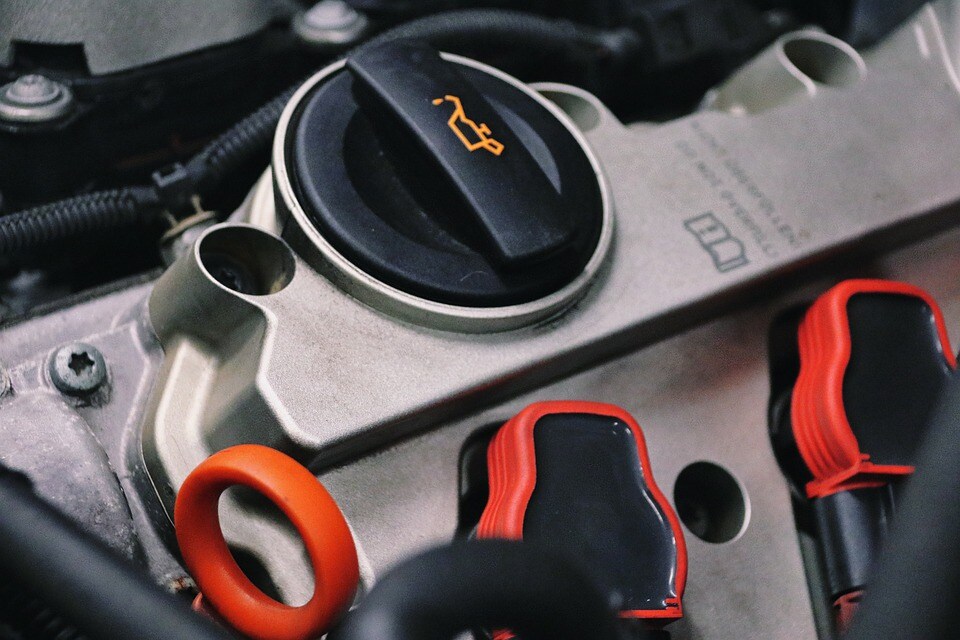 There is a common belief that you should change your car's engine oil every 3,000 miles, but that dates back to a time when auto engines weren't so efficient. Modern engine technology has greatly advanced in the last couple of decades, and cars can be driven much further between oil changes.
Hyundai generally recommends getting the oil changed every 7,500 miles, but several factors can affect your oil's life span. The climate, the sort of driving you usually do, and how you drive can all determine when you should get your oil changed. You can rate driving conditions as light, moderate, or severe.
If you mostly drive in average temperatures in flat areas, don't carry or tow heavy loads, and don't spend a lot of time sitting in heavy traffic with the engine idling, your driving conditions are considered light. In this case, your car could go up to 10,000 miles before needing an oil change.
However, if you often drive in extreme temperatures or steep hilly areas, go off-roading, haul heavy loads, or sit in traffic frequently, this would be considered severe, and your oil might need changing every 4,000 to 5,000 miles. This can also apply to aggressive drivers who do a lot of heavy acceleration and braking. In addition, frequently driving short distances and not allowing the engine to reach its operating temperature shortens the oil's life span.
Most motorists drive in moderate conditions, which fall between light and severe. Whatever your type and style of driving, you should always check the maintenance schedule for your specific vehicle. You can also contact our friendly service team at Huffines Hyundai McKinney for advice on oil change intervals.
Benefits of an Oil Change at Huffines Hyundai McKinney
At Huffines Hyundai McKinney, our commitment to you doesn't end when you drive a new or used car off the lot. We strive to forge a long-term relationship with our valued customers, and we hope you will trust us with all your Hyundai servicing needs, including your regular oil changes.
When you bring your Hyundai to our service center for an oil change, you can be confident that your car is in the best hands. Our factory-trained specialist technicians know your Hyundai inside and out. They receive ongoing training to keep them fully up to date with any new developments and every aspect of each Hyundai model. They'll know the exact grade of oil to put in your car and will only use original equipment manufacturer filters.
We know our McKinney customers lead busy lives, so if you need your oil change done quickly, you can take advantage of our Express Service. You'll get your car back in less than an hour, so you can get on with your day. We welcome walk-ins, but we recommend you make an appointment to ensure the fastest service.
See if you can save money on other service items by checking out our service specials and coupons. You'll find offers such as discounts on batteries, brakes, air filters, wiper blades, and wheel alignment.
Hyundai offers America's best new vehicle warranty with 10-year or 100,000-mile powertrain coverage. In the unlikely event that you need to make a claim, your full service record from Huffines Hyundai McKinney proves that your Hyundai has been serviced at the recommended intervals using only manufacturer-recommended parts.
New Hyundai Complimentary Maintenance
Every new Hyundai from Huffines Hyundai McKinney comes with Hyundai Complimentary Maintenance for three years or 36,000 miles, whichever comes first. This covers oil and oil filter changes, tire rotations, and a multipoint inspection, following the normal maintenance schedule set out in your owner's manual. Our service technicians will only use Hyundai-recommended oil and genuine Hyundai filters. Conditions apply, so ask our service team about eligibility or explore the frequently asked questions.
Whether your Hyundai needs a simple oil change, tire rotation, or a full service, our friendly and professional technicians are at hand to provide you with efficient service. Schedule a service with Huffines Hyundai McKinney today using the online form, or visit our conveniently located service center at 1301 N. Central Expressway, McKinney, Texas.
Why an Oil Change Is So Important?
The engine is the heart of your car, and engine oil is essential to keeping the motor running smoothly and efficiently. The oil helps dissipate heat and reduces friction between the moving parts so that they move seamlessly together. It's important to use the right grade of oil and to keep it at the correct level. But, with every journey, the oil slowly degrades and becomes contaminated, making it less effective at reducing heat and abrasion.
By changing your car's oil at the manufacturer's recommended intervals, your car will continue to run at its most efficient. With a regular oil change, your engine will perform better, give you better gas mileage, and produce fewer harmful emissions. Most importantly, this simple routine maintenance procedure will extend the life of your engine and save you money.
An oil change is a relatively quick and inexpensive job. However, if you try and save a few bucks by putting it off, you will spend more in the long term. As the oil deteriorates, it becomes less efficient and the filter gets clogged up, meaning you'll be using more gas. The engine components will experience more friction, causing the engine to run hotter. This can lead to premature wear, shortening the engine's life, and you'll face expensive repairs down the line. At worst, you might have to replace the engine.
Like to the store or school and back
Winds often move dust more than we realize
Driving in areas where salt of other corrosive materials are being used
Been in rush-hour traffic lately?
Driving on rough or muddy roads
Driving in mountainous areas
Extended periods of idling or low speed operation. Again, rush hour?
More than 50% driving in heavy city traffic in above 90 degree weather
Check you owner's manual to see what grade and viscosity of oil and change frequency your vehicle needs and occasionally confirm that the oil is at its optimal level.
Based on all your combined driving habits, you may need to change the oil more frequently (every 4,500-5,000 miles may be more appropriate than the normal 6,000-7,500 miles). 
Spending the money and taking the time to get oil changes when recommended by the manufacturer can save lots in the long-run. 
Other benefits include:
And finally, setting a regular oil change maintenance schedule can serve as a benchmark for when other maintenance needs are to be met. 

Start by scheduling your oil change today at your local Hyundai dealer. 

They will include a free, quick Multi Point Inspection and perform any needed adjustments as your car ages.
Need Oil Service? Contact Us Today!
Delaying oil change service can result in irreparable damage to your Hyundai. Let us provide the best possible service for you Hyundai.
Schedule Service