Hyundai Service Center in McKinney, TX
Need it done fast?
Express Service tackles basic maintenance in under an hour. No appointment needed.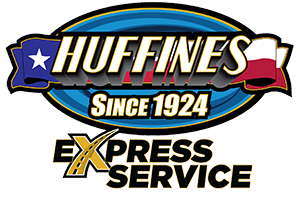 What maintenance work qualifies for Express Service?
Oil and filter changes, tire rotations, and multi-point inspections. Feel free to call us or submit an inquiry if you have a question.
When is Express Service open?
Express Service is open Monday through Friday 7AM -7PM and Saturday 8AM-5PM.
How long does the work take?
Our goal is to perform high-quality service in the most efficient way possible. By limiting the number of services we handle, we're able to get your vehicle back to you in 20-30 minutes.
Huffines Hyundai McKinney

1301 N Central Expy
McKinney, TX 75070

From seeking servicing for your vehicle at the first sign of trouble to staying on top of your routine maintenance, getting your car professionally serviced when it needs it is one of the most important tasks of owning a car, truck, or SUV. If you own a vehicle, there are many important benefits that come from staying on top of your vehicle maintenance. This guide has all the information you need to help you understand car servicing, why it matters, and how to get the best servicing for your car, truck, or SUV.
Why Regular Car Servicing Is Important
Image via Flickr by Rutger van der Maar
Professional and timely vehicle servicing is an essential component of car ownership and one that can provide benefits ranging from saving money to saving your life. If you have a car, truck, or SUV, here's why you should seek professional automobile servicing near McKinney, Texas, when your car reaches a mileage limit or provides a warning sign that needs to be addressed:
Lower Maintenance Costs
While it may be surprising to hear that spending money on servicing can actually save you money, prompt and professional care for your vehicle when it needs it is an extremely cost-effective decision. Getting your vehicle serviced keeps it operating the way it's intended, which makes it less likely that you experience serious parts failures because of untreated issues. A small servicing repair today can prevent a big replacement cost tomorrow, especially when you save with a service center coupon.
Longer Vehicle Lifespan
The protection that prompts servicing and regular maintenance provides doesn't just prevent catastrophic parts failures, it can also generally extend the lifespan of parts within your vehicle. By making your car, truck, or SUV last longer, you delay the need to buy a replacement, which can help you save big!
Safer Operation
Modern vehicles are as safe as they have ever been, but when parts stop working as intended, it can compromise the safety of the automobile. By keeping your vehicle well maintained and professionally serviced, you ensure that all of your safety systems can also work as intended to keep you and your passengers protected.
Cleaner Use
Keeping your vehicle performing at its best can also make it more efficient. This allows you to save money on fuel and also reduces the impact your vehicle has on the environment. By staying on top of your vehicle's servicing needs, you make it a more eco-friendly option every time you get behind the wheel.
Warranty Retention
If your vehicle includes a dealership or manufacturer warranty, it may contain maintenance requirements in order to remain in good standing. By keeping your vehicle professionally serviced, you provide a record of maintenance to ensure your warranty remains valid and your vehicle remains protected.
Huffines Hyundai McKinney Can Help With Your Car Service Needs
If you have a car, truck, or SUV that needs servicing or maintenance, the experts at Huffines Hyundai McKinney can help you. We're proud to have the best automotive servicing in McKinney, Texas. Get in touch with us online or by phone to schedule an appointment, or take your car to see us directly, and our staff of maintenance professionals will treat your vehicle with the same care and professionalism with which they treat their own.